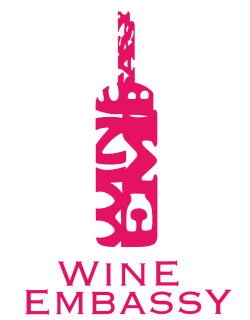 OUR STORY
Francois & Philippe both have always a crush for wines from less known region like Pecharmant or Pic Saint Loup, which were not easy to find in Vietnam. They always talked about having their own company to bring those boutique wines but never went ahead.
"One day, a Friday, we both had a bad workday in our respective companies.  We've met over a glass of wine and decided to go ahead" – Philippe
"I discover wine through friends, and it always has been a motivation for me to share wine moment with them. It came clear that I wanted to bring more to wine-fun to Vietnam! Then we decided with Philippe to start the journey who became a decade" – Francois
It's how the adventure of Wine Embassy has started in 2012, Francois & Philippe decided to open the first wine bar in HCMC to share their passion to wine lovers, then the two friends began to import a various selection of wine, from top value wine to hidden gems producers.
Supplying wine to Hotels & Restaurants came naturally and became Wine Embassy main activity in 2015.
Today, we are distributing wines in some of the Best & Fine Hotels, Restaurants, Wine Bars in HCMC, South Vietnam, Hanoi and will extend our presence in Central Vietnam coast in 2023.
WINE SELECTION & EXCLUSIVITY
Our wines have been carefully selected by Francois, using almost 20 years his experience combine with wine expert and sommeliers to ensure that we can propose the best representative wines for all region.
Wines from France, Italy, Chile, Argentina, New Zealand, Spain & Portugal are now represented in our portfolio with the aim of adding new countries or winemakers every year. Thanks to our long-term partnership with direct winemakers, we offer more than 150 different wines in exclusive distribution. 


TASTING TRAINING & PRIVATE EVENTS

Wine tasting, pairings & trainings is a core of our expertise. Wine Embassy has developed over the years specialized events around wine education. Our spacious but intimate showroom in Thao Dien has given us the right place for organizing various events around wine, for both our HoReCA, Private & Corporate clients. Thanks to our long term and close relationship with our winemakers, we offer also masterclass during the visits of our brand ambassadors. 


CHANNEL'S DISTRIBUTION
Wholesale – 5 Star Hotels, Fine Dining Restaurant & Bistro/Cafe 
Modern Trade – Mini Mart, Supermarket Chain & Online Shopping Application 
Retail – Private buyer & Collectors 
Corporate – Working with international company on their event's needs, Team Building & Personalized gifts