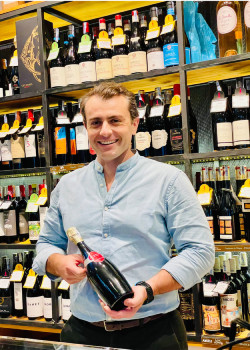 General Director
guillaume@wineembassy.com.vn
Guillaume Brault
"I'm from the south-east of France also called "the Riviera"Guill famous for its light rosé and strong reds.
Nonetheless I have developed a passion for wines through my father who was a "sommelier" and I have a particular fondness towards champagne such as Gosset or elegant Burgundy reds such as Volnay or Charmont.
As general director, I'm overlooking daily operations, allocating resources and building our various teams so that the company can bring the best wine and service to our customers".
Director
francois.carteau@wineembassy.com.vn
François Carteau

Francois Carteau arrived in Vietnam in 2006 and has demonstrated his passion of wine through various experiences in wine business working closely with private customers and professionals such has hospitality and corporate.
He loves wine because it shows how diverse origin, grape, terroir can be appreciated. Always passionate about wine pairing, Vietnam culinary scene has been an amazing playground to discover surprising wine and food marriage.
Over the last 20 years working in the wine industry, he had different stages of preference in wines, started with the authentic and classics (Bordeaux, Cabernet sauvignon, Oak aged wines), through more delicate and gentle wine (Burgundy and Pinot noir, Gamay, Chenin or Semillon) now he is looking closely to aromatic red and complex whites (Rhone valley, Riesling, white blends or lovely grenache) but always keeping in mind "there is a different wine for every occasion" therefore loving all type of wine.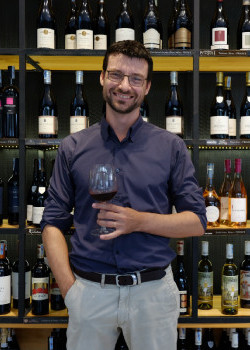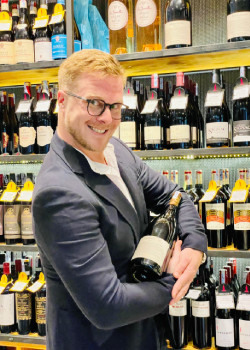 Sales Director
lukas@wineembassy.com.vn
LUKAS REITTERER
"I am from the beautiful city of Vienna in Austria. My passion for wine started young, in the Vineyards of my family in lower Austria.
My favorite wine is a fresh fruity Gelber Muskateller or our Yves Cuilleron Condrieu for a special occasion.
As Sales Director, I am in charge of all sales activities in the South of Vietnam".
Retail Manager
rep.sales@wineembassy.com.vn
ANALIA EL CHIKHANI
"I was working in the banking sector and 3 years ago I decided to move into the wine sector. Before  Wine Embassy, I was working in a Chateau in Bordeaux area.  I chose the wine field because I love discover new wines and share with people about it. I will be glad to welcome you in our showroom and discuss about wines".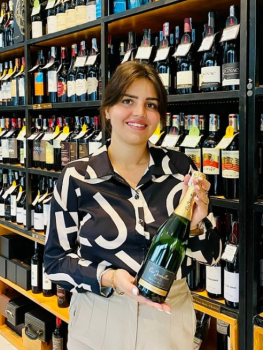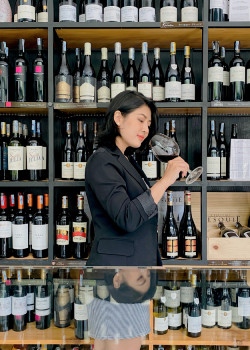 Sale executive
tuyenthanh@wineembassy.com.vn
Phan Thanh Tuyen (Sally)

"Hi, I'm Tuyen, you can call me Sally. I come from a beautiful city in West – South of Vietnam close to the beach with the most famous island, the city is Rạch Giá – belong to Mekong Delta also.
I love wines since I start to work at FnB industry 3 years ago that job give me chance to taste and learn all the wine around the world. My favorite wine is fresh and elegance with flavor of tropical fruit and interesting story behind same likes Tohu Sauvignon Blanc. And now I'm a part of Sale team at Wine Embassy, take care for Sai Gon market".
Sale Executive
sales.executive1@wineembassy.com.vn
Ha TRUONG
"Hi, my name is Ha. I was born and grew up in the vietnamese countryside but my dreams of something bigger quickly brought me to the young and modern Ho Chi Minh City, also known as Saigon, that I now proudly call it home. Passionate about cooking and homemade cuisine, I appreciate all the vibrant flavors Saigon food scene has to offer. However, when it comes to drinks to compliment this unique food, I was not entirely satisfied. This is where wine comes into the picture. Traveling around Europe this last year gave me the opportunity (and excuse) to taste plenty of incredible wines and made me want to discover more about it. I am really grateful for the chance I am given to learn more and develop myself in this field with the Wine Embassy".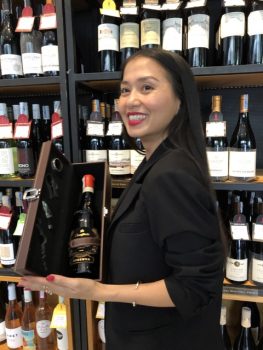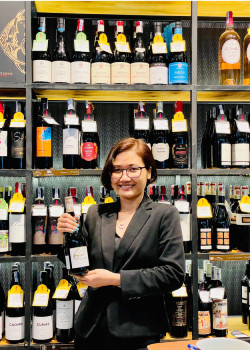 Modern Trade Manager
mion@wineembassy.com.vn
H'Mion Eban

"I am Mion from Buon Ma Thuot City, a peaceful and beautiful city is well-known as the coffee capital of Vietnam. Six-year work experience in wine industry has brought me a lot of chances to learn and passionate about wine. My favorite wine is fruity, balance finish Tohu Pinot Noir. I am now handling Modern Trade at Wine Embassy".