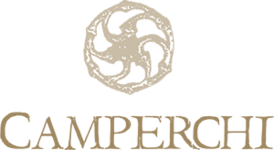 CAMPERCHI
Camperchi is located in Civitella in Val di Chiana, among the Tuscan hills. All the property is placed within the production area of Chianti wine PDO and,
among our 140 Ha, we have dedicated our best 22 Ha to our vineyards. The name comes from an ancient legend recounts that a temple dedicated to
Hercules was erected on our soil. This context and the legendary references are just a few of the elements that give a peculiar energy to Camperchi wines.
There is also our passion for wine and our love for our territory: these ingredients enable us to achieve excellent results.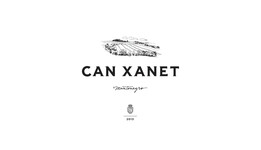 CAN XANET
Can Xanet is a 2-hectare vineyard in Northern Majorca situated between the towns of Pollensa and Alcúdia in the foothills of the Sierra de Tramuntana mountains.
The grounds slope gently on an incline of 2.7% over rich limestone soil and picturesque views of Pollensa Bay. Situation
The vineyard's proximity to the sea ensures the benefits of a special microclimate, as the thermal wind that appears in summer cools the vines,
avoiding excessively early ripening.Production includes between 10,000 and 15,000 bottles of wine each year as well as two single varieties of
Gorgollassa and Manto Negro, one Syrah tinged with Mantonegro, Gorgollasa and Callet and another Merlot base blended with the rest of the varieties.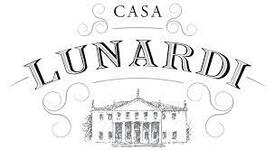 CASA LUNARDI
Wine, among all the products of human agriculture, is the one that expresses the greatest complexity at all levels: sensorial, historical, cultural.
Yet its universal success lies in the opposite reason, that is, in the simplicity with which it can be tasted and appreciated.
This is its true soul, the same that can be found in Casa Lunardi , DOC and varietal wines, fruity, medium-bodied, excellent for serving by the glass in bars,
restaurants and catering, perfect as an accompaniment to light dishes and for daily consumption. "Lunardi" is the surname of some of our winemakers:
it derives from an ancient Germanic word that means 'strong as a lion', a concept that expresses the temper and tenacity that has distinguished our winemakers for generations.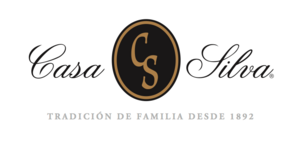 CASA SILVA
The Silva family has its origins in the Colchagua Valley and projects its work out from there to the world each day. Its wines reflect its commitment and the passion each member of the
family has to and for the earth. Viña Casa Silva is a 100% family-owned company that seeks to transfer the pride of its roots and its respect for nature and their people, to the world and its
future generations. They began in 1997 en pursuit of a long-held dream of sharing the family's love and affection for its land in the Colchagua Valley in a bottle of wine.
Emilio Bouchon was the first to arrive in Chile from St. Emilion, Bordeaux, France, in 1892, and his family has been making wine there ever since. They were pioneers in the Colchagua Valley,
although it was not until 1997 that Mario Pablo Silva, the son of the fifth generation, and his father, Mario Silva, shared the dream of making wines under their own label.
Viña Casa Silva has the oldest wine cellar in the Colchagua Valley and is today is the most award-winning Chilean winery in the 21st century.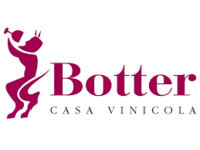 CASA VINICOLA BOTTER
Casa Vinicola Botter was founded by Carlo Botter in 1928 in Italy. Today, it is managed by the family's third generation: Luca, Annalisa and Alessandro Botter.
Today Botter is one of the largest producers and exporters of Italian wines: 1 out of 35 bottles of Italian wine exported to the world is produced by Botter.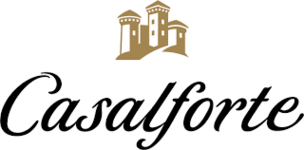 CASALFORTE
Castelforte is Cantine Riondo Winery's premium line and represents the finest interpretation of the winemaking tradition of the territory to which it belongs.
The line includes DOC and varietal wines from the Veneto region, elegant and full-bodied wines that pair perfectly with the most complex and sophisticated
dishes of Italian and international cuisine. The name is a tribute to the typical 'casali' (farmhouses) found on many of the winegrowing partners' estates, who
have been skilfully tending their land for countless generations with the 'fortitude' of spirit and passion that has always distinguished them.

CECCATO
The brightly colored pop labels of the Ceccato brand sign DOC and varietal wines from Veneto, fruity and medium-bodied, ideal for combinations with
both Italian and international cuisines. Initially born for the American market in the magnum version and with a stelvin cap, Ceccato wines conquer for their
liveliness and freshness and are ideal for serving by the glass in bars, restaurants and catering.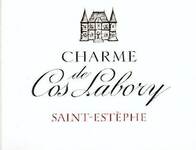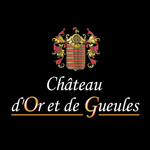 CHATEAU D'OR ET DE GUEULES
The owners have a deep attachment to the respect of the work well done, to the ancestral know-how, they are vine growers in love with their trade.
This southern Rhône area is geared towards the future with a crucial role for women, cutting-edge technological choices, and a strong commitment
to respecting the environment.With varied professional experiences, Diane de Puymorin and Mathieu Chatain arrived in Costières de Nîmes with a
new entrepreneurial look, and the will to position the estate among the qualitative leaders of the appellation.The original name of the estate comes
from the coat of arms of the family Puymorin, which dates from the twelfth century.
Chateau d'or et de Gueules is a boutique winery from Rhone and growns all its wines organicly.

CHATEAU PESQUIE
At the foot of Mont Ventoux, in the southeastern Rhône Valley, Château Pesquié is a family wine estate at the heart of the Ventoux appellation.
Three generations of the Chaudière family have put all their passion into producing wines with the characteristic freshness and finesse of this
exceptional terroir. Situated between the Alps and the Mediterranean, the vineyard of Château Pesquié enjoys an extraordinary micro-climate.
The influence of the mountains, the altitude, and the cool temperatures at night are perfect for making wines with great balance and finesse.
The estate is at the heart of the Mont Ventoux Regional Natural Park and a biosphere reserve listed by UNESCO for its exceptional biodiversity.
The protection of this ecosystem and its breathtaking landscape is evidently a priority for the Chaudière family. All of our Wines are VEGAN & ORGANIC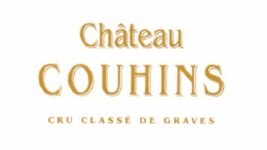 COUHINS LA GRAVETTE
Couhins La Gravette, Château Couhins' second wine, is made in the same way as the first wine, from a selection of batches that are specified
at the blending stage. Wines that do not present the required qualities are used to produce a third wine: La Ballisque.
Couhins La Gravette therefore benefit from the same quality standards as the grand vin, both in the vineyard and in the winery.
A shorter maturing period enables it to express its fruity, supple character at an early age.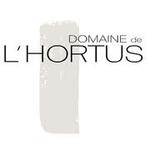 DOMAINE DE L'HORTUS
During the 1970s, Jean Orliac had graduated from Montpellier's Agricultural College. He was a huge lover of rock climbing, high mountains and wild land.
Then he discovered the Hortus and Pic Saint Loup cliffs forming a belt around the little Fambétou coomb.
All he found were abandoned land parcels and fallow ground,yet it seemed obvious to him that these scree covered slopes had huge potential.
Thus it was that with huge enthusiasm, but with hardly a cent to his name, a story was born.The Domaine de l'Hortus is first and foremost a team of 15 people
who work there throughout the year. Thanks to their personalities, experience and savoir faire, each is a stone in our wall. Flexible too, they work in the vineyard,
in the cellars, introduce client to the wines . Their approach to their work is that of craftsmen, proud of work well carried out; competent in whatever they do.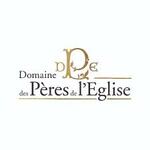 DOMAINE DES PERES DE L'EGLISE
Located in the heart of the appellation and divided into plots at the 4 cardinal points on the slopes of Châteauneuf du Pape.the Estate has 19 hectares
including 15 in Chateauneuf Serge and Laetitia Gradassi vinify the "Calice de Saint Pierre" and the "Héritage" cuvée in Chateauneuf du Pape and a
Côtes du Rhône appellation and Vin de France respecting traditions. Harvests are exclusively manual with compulsory sorting of the grapes. They built
a new winemaking cellar in 2009 to better reflecti their knowledge to make wine for several generations.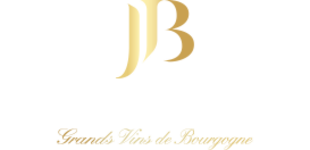 DOMAINE JEAN-BAPTISTE JESSIAUME
Since 1830, the Jessiaume family has been deeply rooted in Santenay, in Burgundy. Growing wine in the unique land of Côte de Beaune and Côte Chalonnaise.
Jean-Baptiste passion for the land and the expertise that he inherited enabled him in 2012 to win the Young Talent trophy, awarded by Allen Meadows.
The climatic variations and richness of the soil allow Jean-Baptiste to create a rich and generous range of fine and distinguished wines,
whose character brings out the best of the Burgundy grape varieties.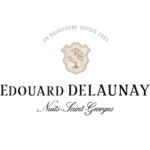 EDOUARD DELAUNAY
Laurent Delaunay, representing the fifth generation of a family of winemakers and negociants, is reappropriating his family's history.
Though it had progressively been sinking into oblivion over the last several years, the House of Edouard Delaunay, an old structure
with a rich and unique history, has always been closely connected to Burgundy wine trade and was considerably implicated in the
epic intercontinental expansion it experienced throughout the entire 20th century. Laurent Dealaunay and his team won several
outstanding awards lately incluive "Winemaker of the Year 2020", "Best French Red WIne Trophy", "Best Interantional Pinot Noir Trophy"
and "Best Red Burgundy" on International Wine Competition 2020.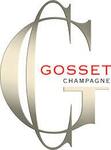 GOSSET CHAMPAGNE
The oldest The story of the GOSSET family and the oldest Champagne House begins over four centuries ago in 1584 with the first official ancestor of the family line,
Jean GOSSET , "Seigneur of Aÿ and Mareuil". Following in his footsteps, sixteen generations, all born in Aÿ in Champagne, would go on to win fame not only as deputy mayors,
mayors, prosecutors, but also in growing and trading the wines of Champagne.A passion that from past to present has shaped the image and reputation of the oldest Wine House in the region,
whose name today is synonymous with a guarantee of excellence for all connaisseurs of great champagnes.

KONO
We farm more than 530 hectares of land and sea and whilst based in the Nelson, Tasman and Marlborough regions of New Zealand,
we have a geographic spread of export partners across the world. With an intergenerational perspective, Kono prides itself on living
its values of instilling practices our ancestors would recognise and that our children will be proud of. The wines is made from carefully
selected vineyards in Marlborough and Nelson – New Zealand's pre-eminent wine regions. These vineyards are certified Sustainable
Winegrowing New Zealand. We see this as integral to our values of kaitiakitanga – a Māori sustainability system that includes working
with the environment without compromising it. The concept of 'caring' for our lands as well as their rich and fertile condition create
wines of personality and purity.

LA BELLE ANGELE
La Belle Angèle was a famous character of the early 20th century. Known for her beauty and joie de vivre, she was the muse of many
French Impressionist painters. Their wines take their inspiration from this figure of the Belle Epoque by embodying the same values that characterised her:
charm, elegance, and modernity.Discover this luscious range of fruit-forward, expressive and approachable wines with distinctive French style.
This duo pairs a fruity chardonnay with an easy-drinking cabernet sauvignon with red fruit flavours. The front panel can be removed and
used as a piece of wall art to bring a little French glamour to your home.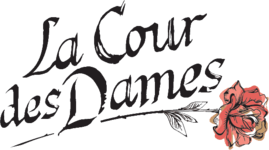 LA COUR DES DAMES
Hailing from the Languedoc's finest terroirs from the foothills of the Cévennes mountains to the Upper Aude Valley,
La Cour des Dames offers elegant, fruity, expressive, harmonious wines just waiting to be discovered.
It is truly an art: selecting the plots which will yield the finest fruit, then making the cuvées before blending them to find the perfect balance between roundness and acidity,
all the while respecting each varietal's typicity. Behind La Cour des Dames, Pauline Pinto-Delas, a passionate, experienced winemaker, works her magic.

LE PARADOU
Le Paradou is a project created by Alexandre and Frédéric Chaudière whose family produce some of the most respected wines in the
Ventoux at Château Pesquié. They source their grapes for these cuvées from some of their younger vines in the Ventoux and through a
small network of growers off the beaten track in the rugged regions to the east and west of the Rhône Valley. The vines, ranging in
age from 10 to 60 years old. The Paradou vineyards are at higher elevations and planted on poor clay-limestone or sandy soils.
This guarantees the freshest and most drinkable wines possible.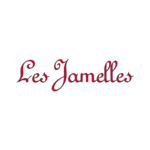 LES JAMELLES
Les Jamelles wines make up one of the largest collections of varietal wines from the south of France and are enjoyed
in over 40 countries. They are renowned for their exceptional value for the money and pleasure factor, their wide appeal, and the
fact that they can be enjoyed on all occasions. Their initiative has proven to be a great success and we thank you more
than ever before for your loyalty.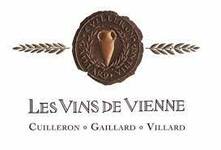 LES VINS DE VIENNE
YVES CUILLERON, FRANÇOIS VILLARD AND PIERRE GAILLARD: is a company founded by three winegrowers. They were the first to bring
the Seyssuel winegrowing area back to life, because their roots were profoundly settled in the Rhone. Just as they feared nothing at their
own domains, not a thing daunted them on these steep slopes of Seyssuel, where the incline is up to 60%!In the Northern part of the
Rhone Valley, from Vienne to Valance, we can see steep hillsides with narrow terraces dotted here and there.
When observing this landscape, one quickly understands that a winegrower's work here has always consisted of gruelling labour.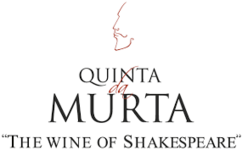 QUINTA DA MURTA
Quinta da Murta, an estate, located in the hills of the very small demarcated region of Bucelas, is surrounded by one of the main Roman road crossing Portugal and
next to the last northern Anglo-Portuguese fortification against the troops of Napoleon.The vineyards are all planted on high slope, south and south-east exposition,
at 250 meters altitude, protected from Atlantic westerlies winds by a ridge of hills.
The area enjoys a very specific micro-climate, relatively cool and humid in winter and during the nights, warm and dry during summer.
All contribute to a perfect grape ripening but keeping the freshness of the Atlantic ocean.

RIONDO
This historical brand and origin of the name of the Company itself, is a tribute to Monte Riondo, a small and charming hill just a short distance from the
Riondo Winery. Riondo is the main brand of the Company and is dedicated to DOC, full-bodied varietal wines from Veneto region. Riondo signs
different expressions of Charmat sparkling and semi-sparkling wines, designed for social and shared consumption, and is completed by a refined
selection of still wines with elegant geometrically textured labels. The wines in the range are a perfect match for traditional Italian cuisine as well as international cuisine."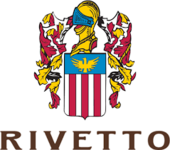 RIVETTO
Enrico Rivetto is a farmer, a basketball fan and a free spirit. He work's and lives in Lirano, a biodynamic garden in
the Langa of Barolo. It is a magnetic hill, a place crossed by contrasting natural forces. A middle ground situated between Alta Langa and the Barolo hills.
Aamong woods and vineyards, amidst the Alps and the Ligurian Sea there are on only 15ha planted vines. Enrico believes that wine is magical,
and the art of making exceptional wines is his greatest passion. Besides he enjoys to show people a new way of looking at the land and how you can take the best out of it,
without using any chemicals. A way of genuinely celebrating the beauty and harmony of nature.

SANTA JULIA
Enrico Rivetto is a farmer, a basketball fan and a free spirit. He work's and lives in Lirano, a biodynamic garden in
the Langa of Barolo. It is a magnetic hill, a place crossed by contrasting natural forces. A middle ground situated between Alta Langa and the Barolo hills.
Aamong woods and vineyards, amidst the Alps and the Ligurian Sea there are on only 15ha planted vines. Enrico believes that wine is magical,
and the art of making exceptional wines is his greatest passion. Besides he enjoys to show people a new way of looking at the land and how you can take the best out of it,
without using any chemicals. A way of genuinely celebrating the beauty and harmony of nature.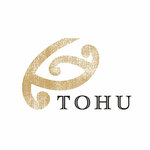 TOHU
In 1998, we established the world's first Māori-owned wine business. We are part of a family business and business of families.
Our tūpuna were kaitiaki of whenua and moana – farmers, fishermen, planters and providores. They were astute, creative and entrepreneurial.
It is our responsibility to uphold their legacy, and enhance the resources they passed down to us, now and for future generations.
Today we create internationally recognised award-winning wines while remaining true to our deeply held values, which include rangatiratanga,
kaitiakitanga and manaakitanga – excellence, guardianship and kindness.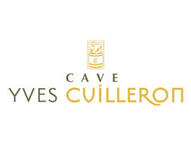 YVES CUILLERON
Cave Cuilleron is, above all, a family estate. A passion for wine has been in our genes for three generations. Let's draw the company's
timeline through some key dates. They stand out through advanced viticulture wedded with bespoke winemaking. Yves pays extra-special care to the
quality of his vines, and rejects "off-the-shelf ideas". His vision of viticulture is highly personal: not conventional, not organic, and not biodynamic.
He has a simple philosophy: "Grow the best possible grapes."This approach to grape-growing takes the form of respectful manual treatment.
We carry out the fewest treatments possible – three to five per year. No insecticides and only small amounts of organic fertiliser define a unique method
that deeply respects the balance of our soils. Such consideration is essential, and a prerequisite for a promising future.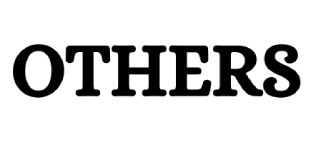 CHATEAU CARTIER

CHATEAU DE GRANDE METAIRIE
CHATEAU DU BREUIL
CHATEAU GRAND CHEMIN
CHATEAU HAUT DAMBERT
CHATEAU LALANDE BORIE
CHATEAU MARTIN
CHATEAU PETITE
CHATEAU SAINT JACQUES
CLOS BERTINEAU
COTE DE FONROQUE
LA FLEUR DE HAUT BAGES LIBERAL
LA PETITE TOUR DE BESSAN